Testing Makey-Makey
Or even better a Makey-Makey Studio: https://scratch.mit.edu/studios/223260/
Use the SPACE key for the cat.
Move the elephant with the RIGHT and LEFT "arrow" (i.e. the coin or belt buckle in this case).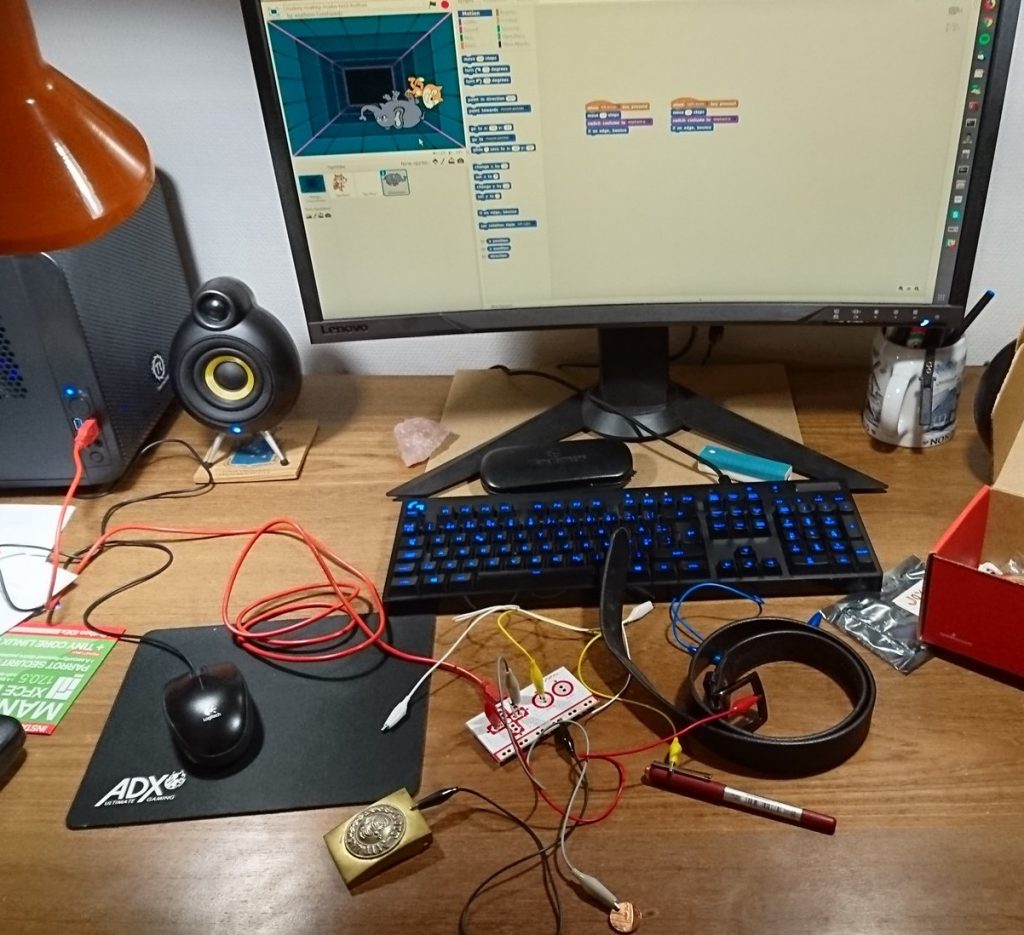 What is Makey Makey?
Makey-Makey is basicly a keyboard. The bottom bar is ground, and the others are "keys". You can use anything that's conductive as a key. Even fruits, water or your partner.
Scratch Project Inspiration and Tutorials