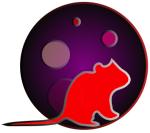 Multimusen started as my personal playground for multimedia experiments in 2003. A few years later Multimusen was "Powered by WordPress".
Here you can find tutorials or links to some of the best articles or videos about multimedia development available online.
Free e-book: WordPress in the Classroom
Since you are here anyway, feel free to download and use my introduction to WordPress. If you want to tweak a WordPress theme or perchance create a theme from scratch this book is a good starting point.