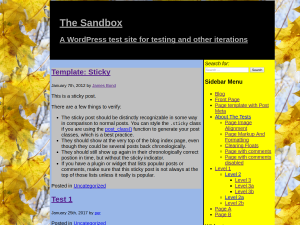 The concept "minimal viable production" is a common concept in agile projects. I'm working on a minimal viable WordPress theme. The rules are:
The theme must validate according to WordPress Standards.
The design is not important.
So it's all about function then. You can follow the development of the theme here (petj-mvp).
The design is inspired by the first WordPress theme: Kubrick.