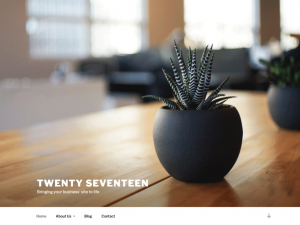 Reflow to the business academy
Friday: on a meeting we prepared for the upcoming semester.
I told the 2nd semester team about the ideas behind Twenty Seventeen. In many ways the theme for our first project and Twenty Seventeen are similar.
It's interesting to note, that topics we've worked on for the last two -three years find its way to official WordPress themes. For instance Twenty Seventeen is defined as immersive.