Learning objectives
To use the Instagram API (and many other APIs)
Knowledge about json
Be able to analyze a json object
Extract whatever you want from the json object via jQuery and Ajax
From the curriculum: "interfaces for data exchange with the services of a third party".
Practical Resources
Analyze a Json object – use this (or a similar) site.
Read the tutorial p. 383 in: "jQuery – the missing manual" (2008: 370 pp. "Json", 395 pp. "Jsonp", p. 398 "Adding Flickr images to your site".)
How to use the Instagram API
The Instagram API is just one of manu APIs. They all work in a similar manner. When you know how to use one, the steps towards using another is not that difficult.
Before you can use the API in a production you'll need authorization codes. Typically your app will have som client_id, there may be a secret and often there is a token for convenience when you work from a JavaScript or similar.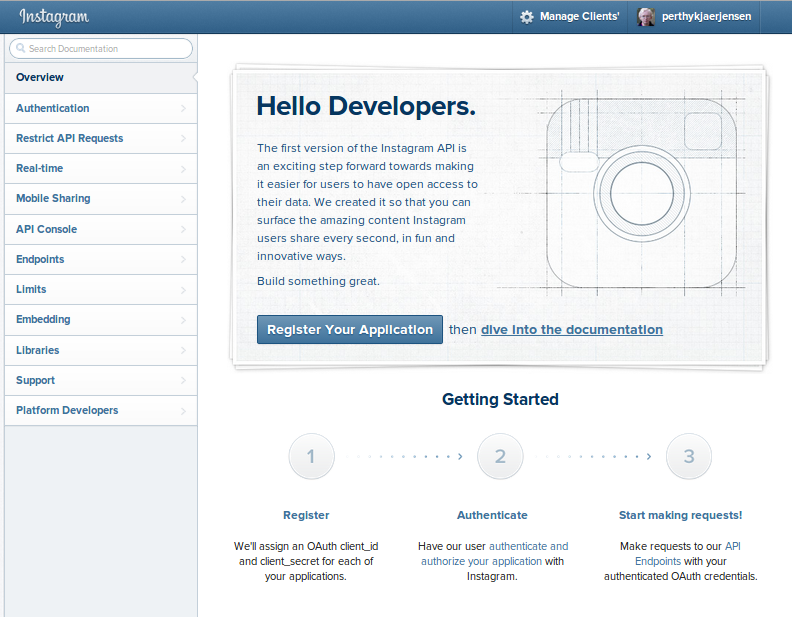 Manage Clients
In the client manager (click on "Manage Clients) you can make one or more clients. You'll receive: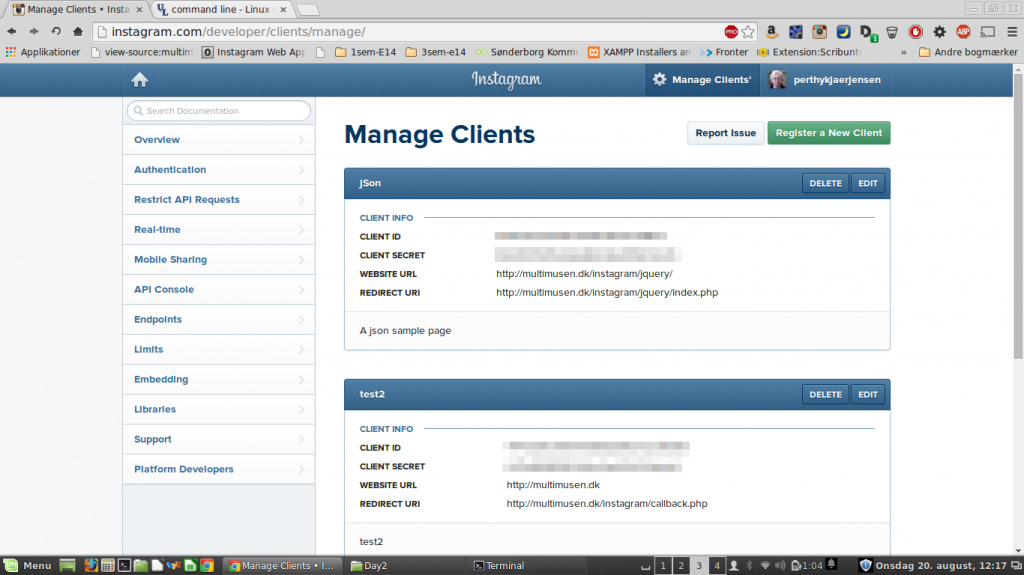 Now you're ready. With these informations you can begin to use the Instagram API.
The Endpoints
The endpoints are more or less working samples of API urls. Try to click these urls:
The result of the last query is a json object. For a "quick and dirty" query this may be enough.
If you want a specific number of images you may use &count=21.
The API Console
For more advanced queries you need to format the url. Here you can use the API console. The API console will help to format a relevant url.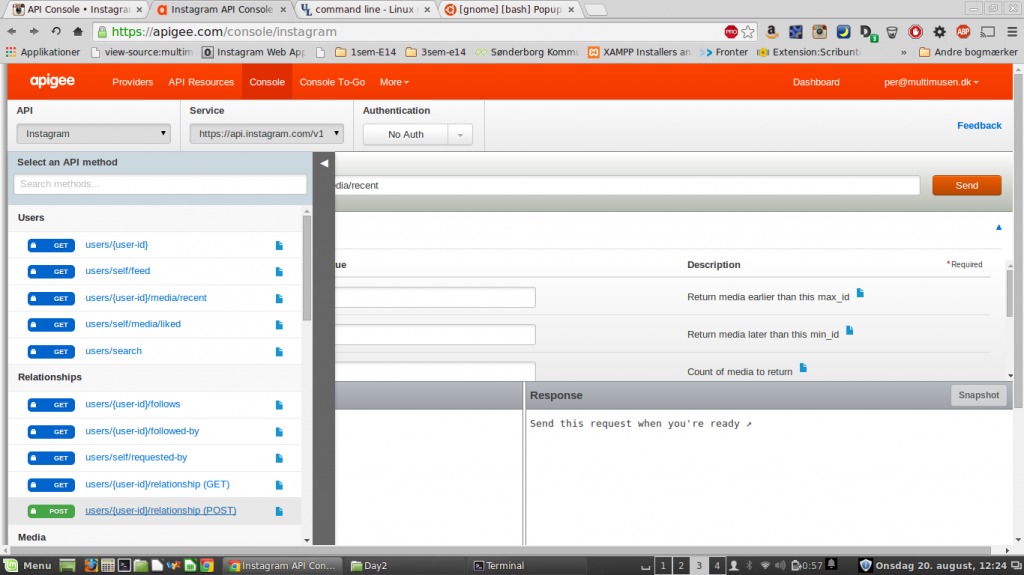 Tip: the iframe is annoying. Try to click view in full.
Apigee – opens to a world of APIs
Instagram's API is just one among many APIs. If you try to click on providers you'll see a long list all the API, that you can use via Apigee. But there are more APIs out there. Most of them will work in a manner similar to what you've seen here.
How to use Instagram's API
Look at Apigee's explanation here.
HTML5 and jQuery Sample
First get the data via jsonp. You can use jQuery in order to loop through and append data to tag ids.